It is so cold outside...
How cold is it?
It is so cold outside that I just fell in love with my husband of 21 years all over again when he volunteered to do all the outside chores in this -6 degrees F weather; THAT is how cold it is.
Ennis making us look bad




as she actually enjoys the brisk turn of events

.
Of course the drastic temperature drop came just as we got our first real snow fall of the season. It in itself was not to bad, 4-6 inches in most areas, but now that winds are picking up we will indeed see some drifting. But even with the cold and the snow we had a good turnout at the farm store today most likely due to the new batch of beef we picked up at Bittners Eureka Locker on Monday.
Chuck, arm and rolled rump roasts beckoned to those wanting hot stews and other comfort foods to get through these days. This am I thawed one of our chickens for a chicken chili. Yes, it was a chicken in my freezer not just a cold bird in the coop. Sheeesh, give me a little credit would you? I might actually cook up a frozen solid bird found in our chicken coop but I would never blog about it.
Anyway, made the chicken chili and fresh cornbread from our own cornmeal freshly ground from our corn this past summer and then...here's the best part...shared it all with our friends Emma and Kiyoshi from
Lucky Duck Farm.
These two work so hard to grow such fantastic food and we had not seen them in TOO long, so it was great to break (corn)bread and share farm stories with each other.
And just in case you don't know about Kiyoshi, in addition to his farming skills he has an amazing needle felting skill. You will not believe the detail in his small creatures!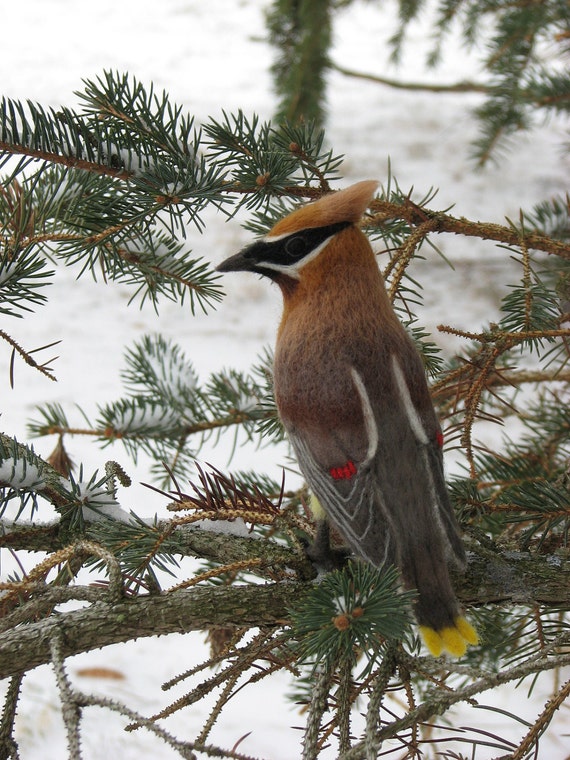 Fabulous gifts for those who have everything or better yet for those who don't have everything and need something special. Check out more of his work
Here
Now where was I ? Oh yeah it's cold outside, but when friends are able to make it up your drive for a meal and a visit life feels warmer.